The circumstance condition entironment of vacuum booster master cylinder:
1) Temperature requirements: vacuum booster master cylinder is in the engine compartment, so the use of the environment is from 120¡æto -40¡æ;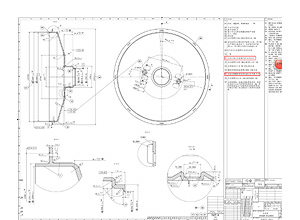 2) Waterproof requirements: it can¡¯t be affected in the 100% humidity and salt fog environment and also can meet the requirements of product performance.

3) Strength requirements: the housing nust bear 1 atmospheric pressure (1bar) and must ensure that no deformation in the actual use.

4) The forming requirements: the wall thickness of this housing is around 1mm,which need the stability for easy injection and maintain the size in the use of environment.

5) Anti-fatigue requirement: this housing need good sealing performance and have a certain degree of impact resistance ability which can still ensure good sealing performance after undercertain bump. In addition, the anti-fatigues performance must also meet the requirements of more than 15 years¡¯ life, especially at high temperature condition.

6) Medium resistance requirements: this housing must withstand the brake fluid, engine oil, gear oil, gasoline / diesel etc.